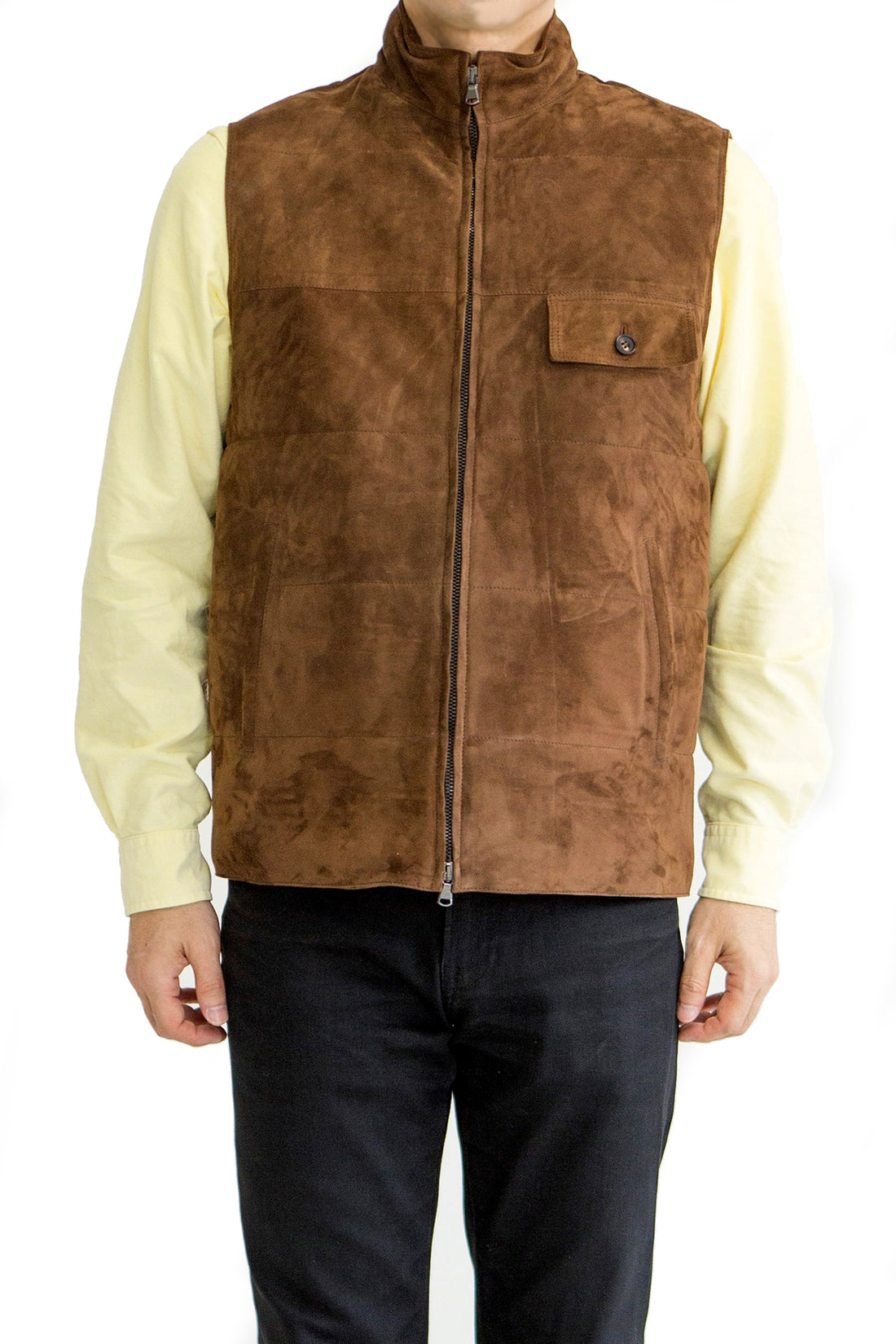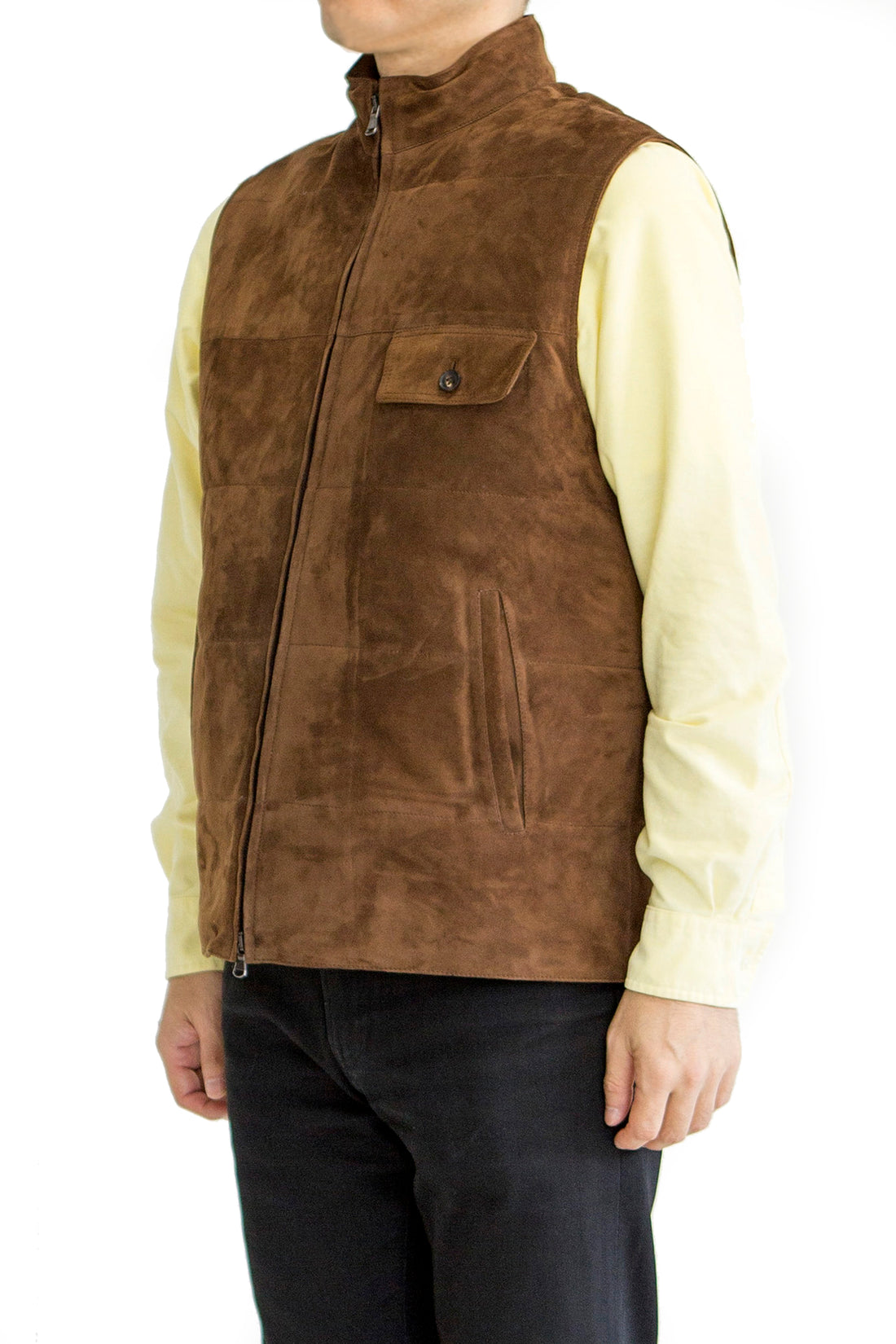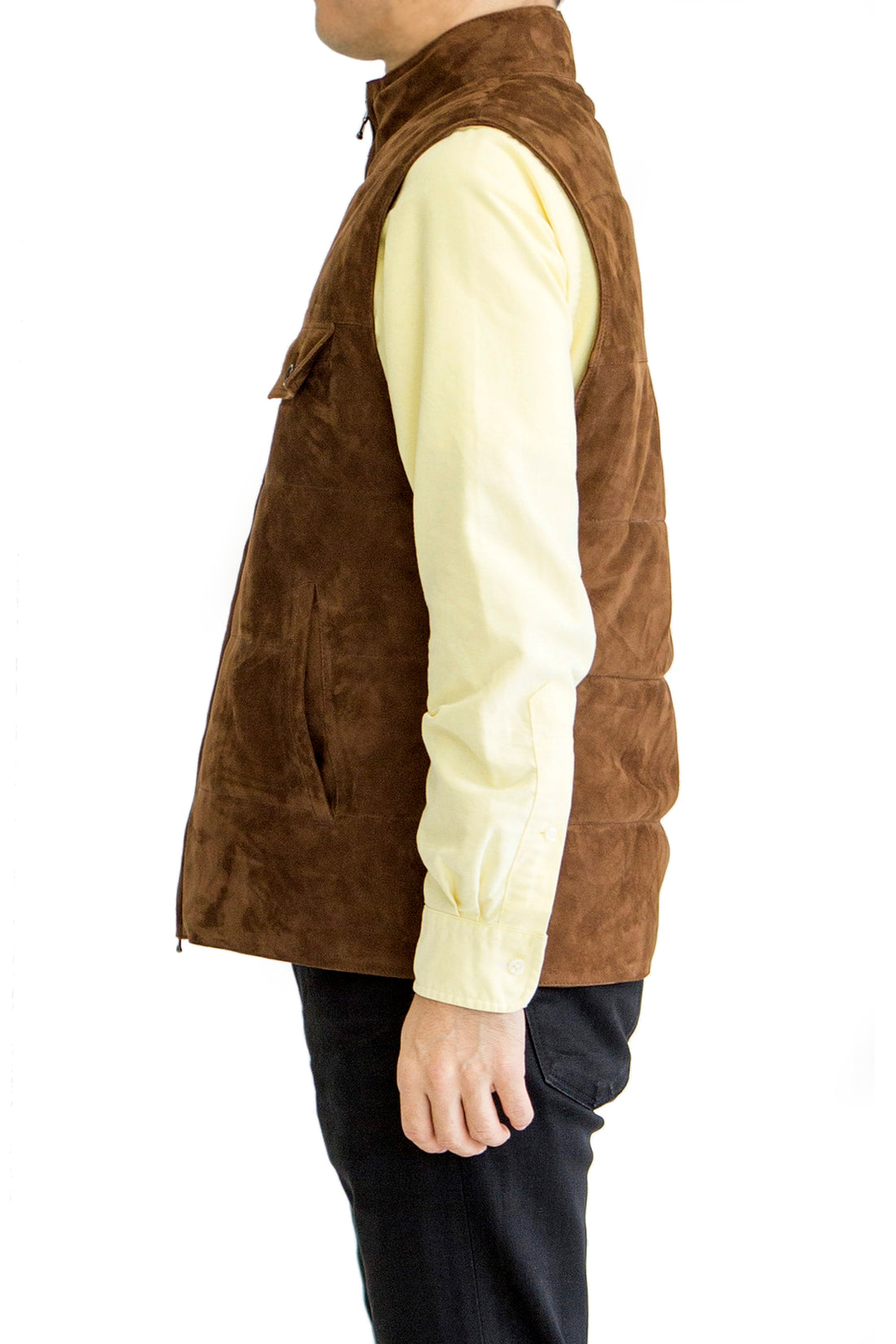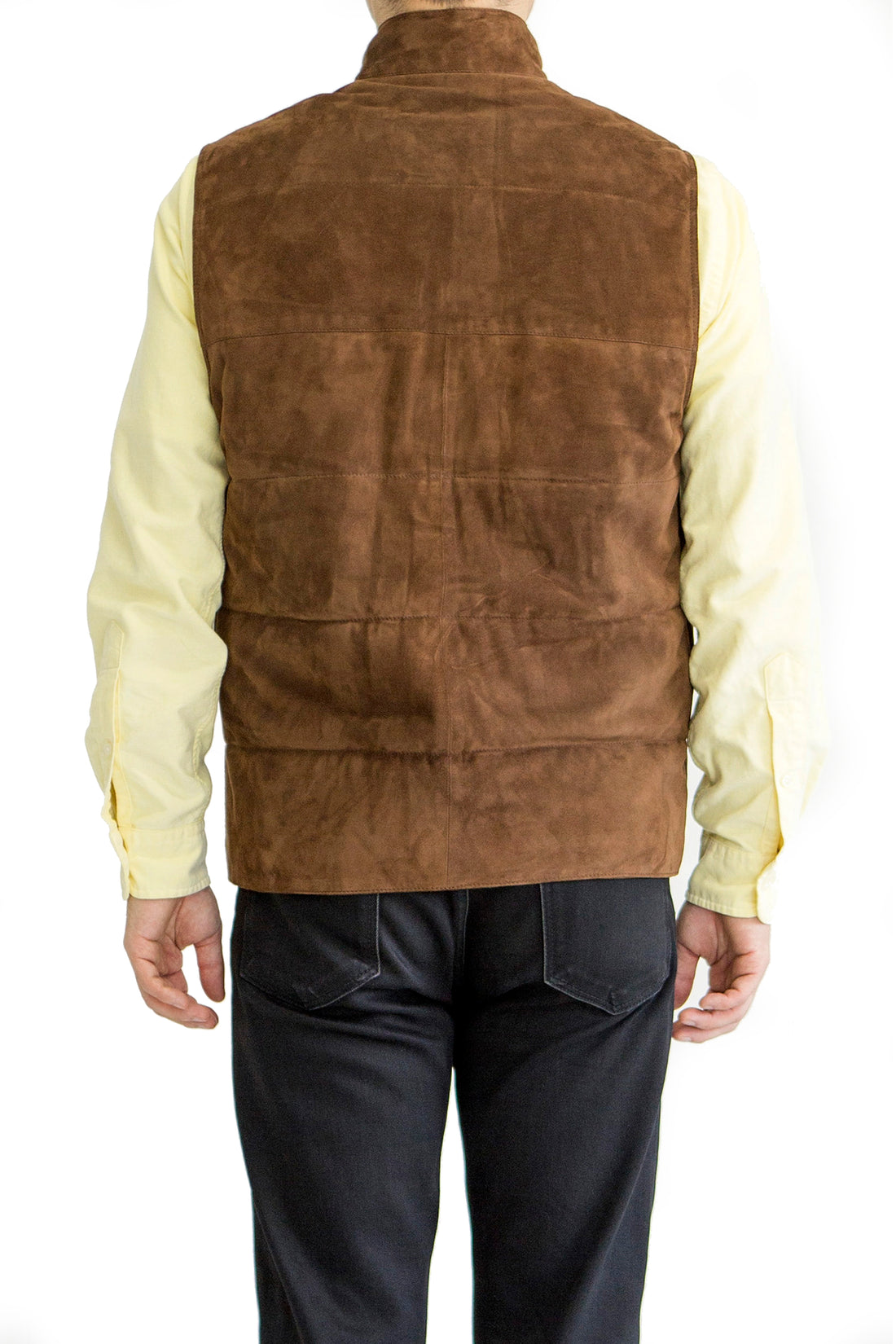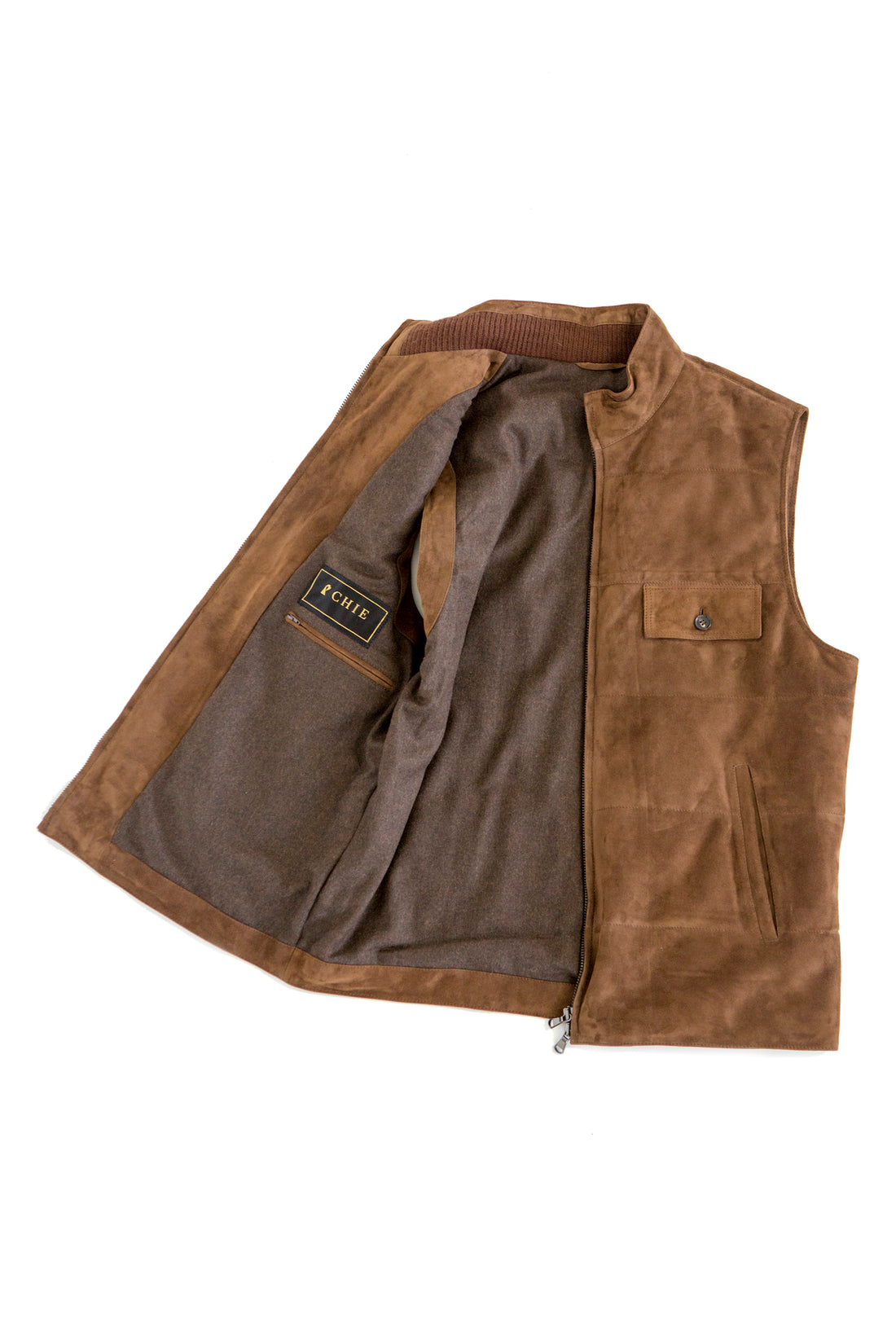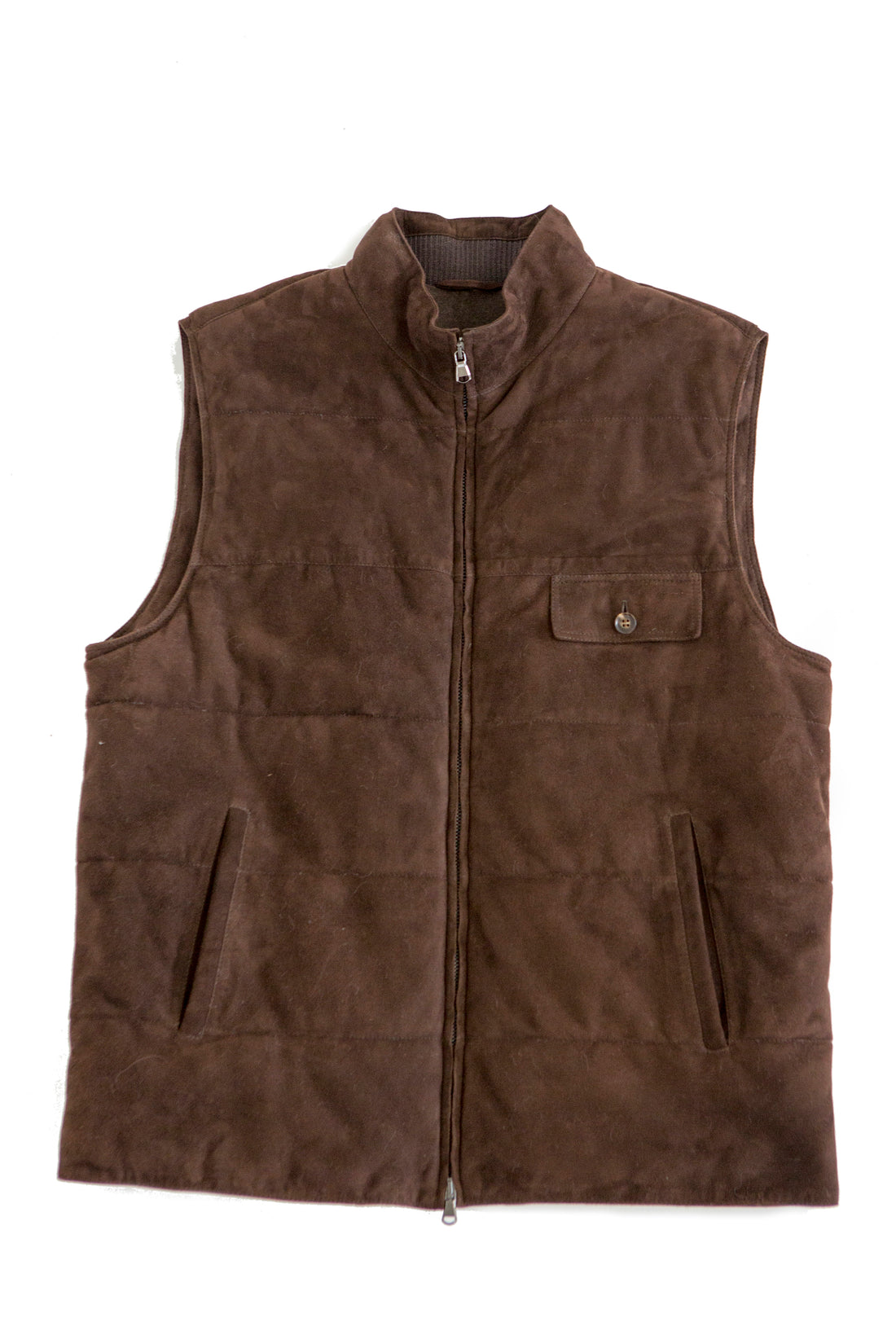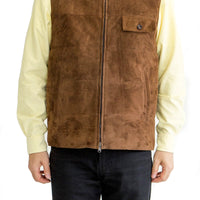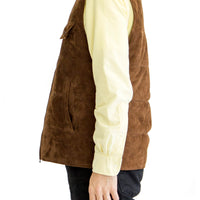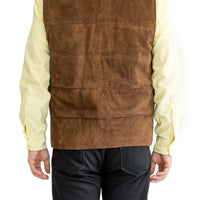 SKU6337_008_46
CHIE IMAI Men Lambskin Vest
<Shipping is not available on this product outside Japan.>

This vest is our most versatile piece for any outdoor activity. Simply wear it over your sweater or fleece to give your body an extra layer of warmth. Despite the high utility, the vest remains stylish. With a purchase of this jacket, we will gift you a pair masks!
Materials |
(Outershell) Lambskin
(Lining) Wool
Color |
Dark Brown
*Model height 173(c)/5'8(f) Wear size 50
*Available at CHIE IMAI Tokyo Akasaka
Details |
Length: 64 cm/ 25.2 in.
Shoulder: 47 cm/ 18.5 in.
Chest: 106 cm/ 41.7 in.
Armholes: 57 cm/ 22.4 in.
Hem Width: 104 cm/ 40.9 in.
Within Japan: Free Shipping for purchases of any items from chieimai.com.
Shipping to outside Japan: A flat rate of ¥7,000 Japanese yen is applied for shipping items purchased from chieimai.com. Shipping restrictions are applied on some products. Shipping rate will be added to your cart after clicking on "check out". Please contact us at info@chieimai.com if you have any questions.
We will exchange any defective items (such as broken or leaking items as a result of shipping) within eight (8) days of shipping.
Place items in their original packaging and send back to our address.
Call or contact us at info@chieimai.com within eight (8) days of your shipping notice to start the process.
We will reimburse the cost of shipping for exchanged items.
Returned items must be sent back untagged and/or unopened within eight (8) days of shipping for a refund.
A refund will be made depending on your original payment method.
CHIE IMAI will not provide refunds for used or opened/ untagged items and likewise will not refund the shipping fees for used or opened items.
CHIE IMAI カスタマーケア
住所: 福岡県福岡市中央区渡辺通1-1-1 サンセルコビル3階
TEL: 092-781-7015
Email: info@chieimai.com
・Credit card
AMEX, VISA, MASTER CARD and JCB are accepted.
・Paypal